Welcome to the TheraThrive Secure Client Area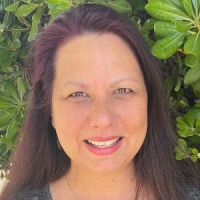 Welcome! If you are here, that means you are ready for positive change in your life!

We are here to help.

My name is Dr. Grace Malonai (Ph.D., LPCC#252), and I am the Clinical Director at TheraThrive. I am an interactive, integrative, and strengths-based psychotherapist who has been providing counseling services to parents, children, teens, couples and families since 1998. Our therapists at TheraThrive each bring in special skills and qualifications, making TheraThrive capable of supporting you and/or your family through most types of concerns.

We specialize in child and family therapy, highly sensitive and gifted children and adults, work related concerns in gifted populations, and developmental concerns. We treat a full range of mental health issues, including anxiety and depression.

At TheraThrive, we help our clients gain insight about their relationships, improve communication, learn mindful awareness and relaxation, to understand, process and better manage emotions, and increase work or school performance.

We look forward to seeing you soon!

ps: After you register (login for the first time), you will be able to view the calendar and schedule appointments. Or, just call or email me and I'd be happy schedule with you!
Log in to the secure portal.